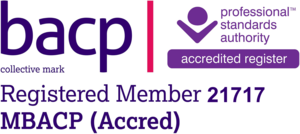 WELCOME TO MY WEBSITE
Taking the first step in seeking therapy can be daunting. I hope my website will answer many of your questions regarding Integrative therapy and bring you closer to what you may feel is right for you. I also hope to convey some information about me and how I work.
My name is Yara Steel and I am a qualified
Integrative Psychotherapist
,
Supervisor
working in private practice in
Kingston upon Thames
, which is easily accessible from
New Malden, Richmond, Surbiton, Teddington and Twickenham
.
Integrative psychotherapy draws upon different theories such as humanistic and psychodynamic which may involve exploring links with the past and the present in order to help facilitate a more empowered choice towards the future.
As a therapist, I will offer you a
warm, accepting and non-judgmental
relationship, in which together, we can make sense of what has brought you to this stage of your life.
I will encourage you to examine your beliefs and patterns, where they come from, and
support
you in ways you wish to change, believing things only happen as and when you are ready.
I understand that confidentiality and price may be a concern. Please visit my
Fees and Terms section
for more details. See link on left.
I have a great belief in the human's potential and that everyone holds the key within themselves to find a way of living a life that
compliments their true self
. I therefore hope to offer a
safe environment
in which we can both work together in unlocking the door towards greater self-awareness, growth and change.
I am by nature deeply but quietly spiritual and full of wonder at the magic and mystery of life.
I bring to my work personal qualities of sensitivity, intuition and compassion.
Depending on what we both agree, I can offer
short and long term therapy
and work with a variety of issues that include:
Trauma
Depression
Anxiety
Self-esteem
Life transitions
Relationships (individual/couple)
Cultural issues
Feeling isolated or rejected
Childhood abuse
Alcohol abuse
Bereavement
Stress and anger management
Work related issues
Eating Disorders
Personality Disorders
Post Traumatic Stress Disorder PTSD
General Counselling
As a
Supervisor to counsellors and psychotherapists, I bring my clinical knowledge and experience whilst listening to your language and life experience with a respect for your different modality. I am experienced in different modalities and believe supervision to be a space for great potential creativity.
I see supervision as a collaborative process, in which I encourage you to explore all issues that concern you in your work. My aim as a supervisor is to support you in this challenging vocation; guide you in working ethically for the best interests of your clients, widen your self awareness as a therapist and encourage you to build upon your skills.

I have worked with some wonderful and gifted supervisors who have shared with me a wealth of knowledge and wisdom. I am grateful for the insights that I have gained from humanistic, gestal, psychodynamic and body oriented therapists.

I offer a peaceful space in which we can work. This is based in North Kingston and is easily accessible by bus (bus stop 2 seconds away). Alternatively, if you are driving, there is free parking available.


QUALIFICATIONS
Dip in Integrative Supervision
Somatic Experiencing practitioner- year 1.
EMDR (Eye Movement Desensitisation and Reprocessing) Trained with Founding President of EMDR Europe Association
MBACP Accredited Counsellor/Psychotherapist
UKRCP Registered Independent Counsellor/Psychotherapist
Certificate in CBT
Advanced Diploma in Integrative Counselling (a three year course at Kingston College).
Intermediate Certificate in counselling skills
Certificate in Psychology.


I am a member of the British Association of Counsellors and Psychotherapists (BACP)click here, therefore comply by their code of ethics
I receive on-going supervision and I am committed to on-going professional development that include specialist training courses, seminars and workshops.

To find out more about what counselling or EMDR can do for you, visit my About counselling page. see link on left.


EXPERIENCE

Consultant Counselling Coordinator - Richmond Carer Centre -ongoing
Lead Supervisor - Richmond Carers Centre - Ongoing
Supervisor in Private Practice - Ongoing
Counselling, Psychotherapy in Kingston Private Practice- Ongoing
Team Leader - Refuge Network International - London
Middle East Consultant - AXA International
EAP (employment assistant programme)counselling
Counsellor at Women's Center, Kingston. Long term counselling.
Counsellor at the Guildhall, Kingston Short and long term counselling.
Counsellor at Kingston Bereavement Services. Time limited counselling.